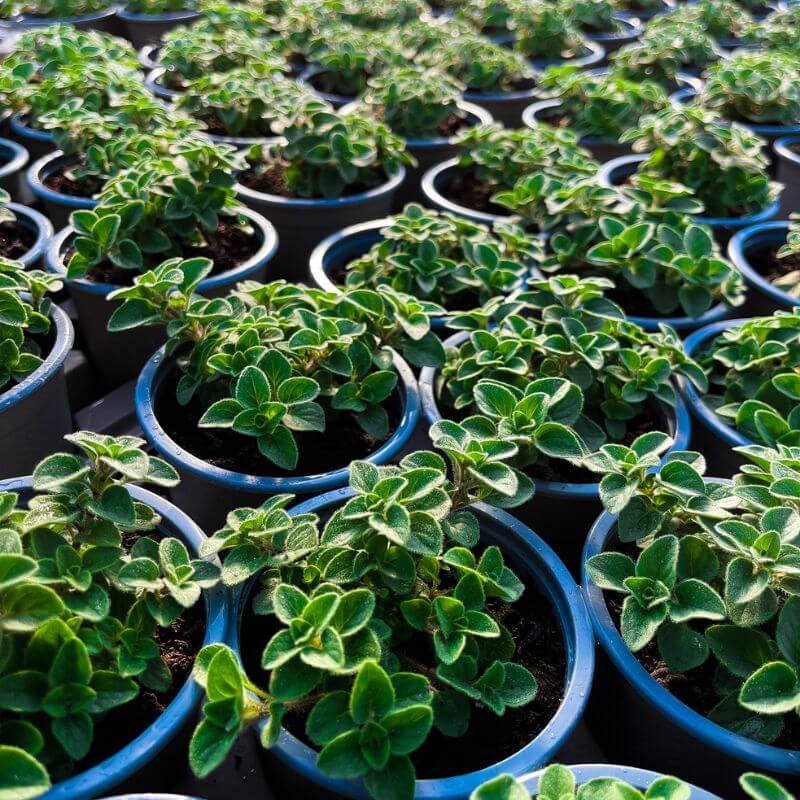 Autumn Foodie Collection
Regular price
$31.00
/
Tax included.
Shipping
calculated at checkout.
---


What do you get?
We wanted to put ALL of the most amazing foodie herbs that we love to grow in the autumnal herb garden together in one collection, for you to use in your autumnal, cosy cooking!  We are foodies who love to grow, and we REALLY love this collection!
The foodie herbs that you will be enjoying:
Golden Sage  - highly attractive, golden foliage that contains the delicious and classic flavour of sage.  This looks truly stunning in low level sunlight.
Golden French Oregano - beautiful, delicious variety of oregano with light golden foliage. Don't you just love herb varieties that look beautiful but also taste delicious?
Alpine Strawberry - a lovely variety of Strawberry plant, giving you lots of small, sweet fruits into the colder months. We love adding them to our porridge in the morning!
Thyme - a staple of the herb garden all year round, Thyme is a great variety that you can use to complement chicken and fish, as well as flavouring hearty, cold weather dishes. 
Hyssop - we think that Hyssop might be the most underrated foodie herb that is out there.  Evergreen, with attractive foliage, Hyssop provides an unusual minty/peppery flavour that is perfect for adding to soup and stew.
Variegated Lemon Thyme - this gorgeous evergreen herb is a constant presence within your herb garden. It looks stunning throughout the year and you will love its delicious, sweet lemony flavour. 
Orange Thyme - a fantastic cross between traditional and lemon thyme - Orange Thyme provides a subtle, yet distinctive citrus aroma and flavour and is perfect for use in a variety of dishes.  One of our favourites.
Trailing Rosemary - a highly unusual variety of Rosemary that spills and trails rather than growing upwards. The foliage is enjoyed by chefs who describe it as being softer than the traditional Rosemary.

Garlic Chives - a garlic-flavoured cousin to Chives, Garlic Chives can be used whenever you want to add garlic to your dish. The white flowers are beautiful too!   
  *We update the plants featured within this collection each week based on stock levels. This collection was last updated on 20/09/23.
How big are the plants?
All herbs are supplied in 9cm pots. They will be freshly picked for your order. The condition of the plants is our primary concern when fulfilling your order. The foliage will differ in size throughout the season and may be clipped prior to dispatch. The herbs are not soft grown and have spent time in unheated conditions. They are a product designed not just to last a few days but to be grown on by yourselves and supply flavour for months to come.