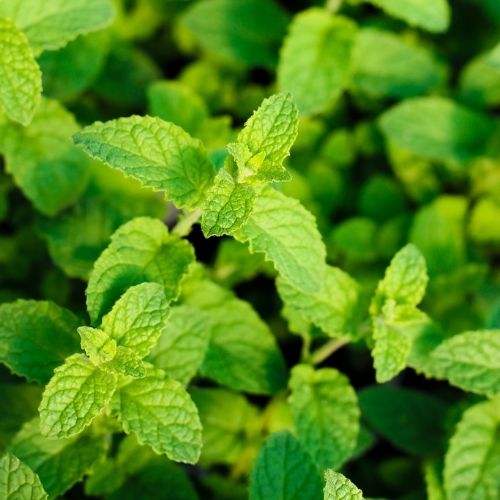 Strange and Beautiful Herbs: The Winter Plants Edition
Regular price
$24.00
/
Tax included.
Shipping
calculated at checkout.
---


What do you get?
A specially selected collection of six plants that we rotate every few weeks.  The plants within this collection must meet VERY strict criteria.  They must be either strange, beautiful or BOTH.
Every few weeks we upload a collection of our absolute favourite herbs that we adore.  Most of the plants that we grow are either strange, beautiful or both.  And these are our favourites.  This collection will change every few weeks.  
Grow your own flavour at home.  Delivered to your door.
This is the final Strange and Beautiful Collection of 2022.  All of the varieties within this collection are hardy, look and taste great throughout the winter months.  Enjoy them. If you're looking for the Spring/Summer collection, take a look here.
The flavours you are going to be enjoying:
Thyme 'Doone Valley' - gorgeous variety of Thyme with golden variegation that looks stunning throughout the winter. 
Lemon Curd Thyme  - yeah, this really does smell of Lemon Curd.  It's flavour is sweeter than normal Lemon Thyme and it makes a delicious herbal tea on a chilly morning. 
Orange Thyme  – gorgeous citrus flavour contained within this attractive foliage.  Distinctive orange flavour that is subtle, useful and delicious in the kitchen.
Hot n Spicy Oregano –  one of our favourite flavours on a cold evening.  Within this variety the classic flavour of Oregano is combined with a spicy kick. Perfect for adding to Mexican dishes or adding a little kick to a pasta favourite.
BBQ Rosemary – within BBQ Rosemary, the classic and delicious flavour of Rosemary is coupled with a smoky kick.  It really is delicious and the foliage looks gorgeous on a frosty morning too.
Purple Sage  - the colour shades within the foliage of Purple Sage warms our hearts on the coldest days of the year.  We love to see this herb on a cold frosty morning and we love the flavour it lends to a classic cold weather dinner. 
How big are the plants?
All herbs are supplied in 9cm pots. They will be freshly picked for your order. The condition of the plants is our primary concern when fulfilling your order. The foliage will differ in size throughout the season and may be clipped prior to dispatch. The herbs are not soft grown and have spent time in unheated conditions. They are a product designed not just to last a few days but to be grown on by yourselves and supply flavour for months to come.