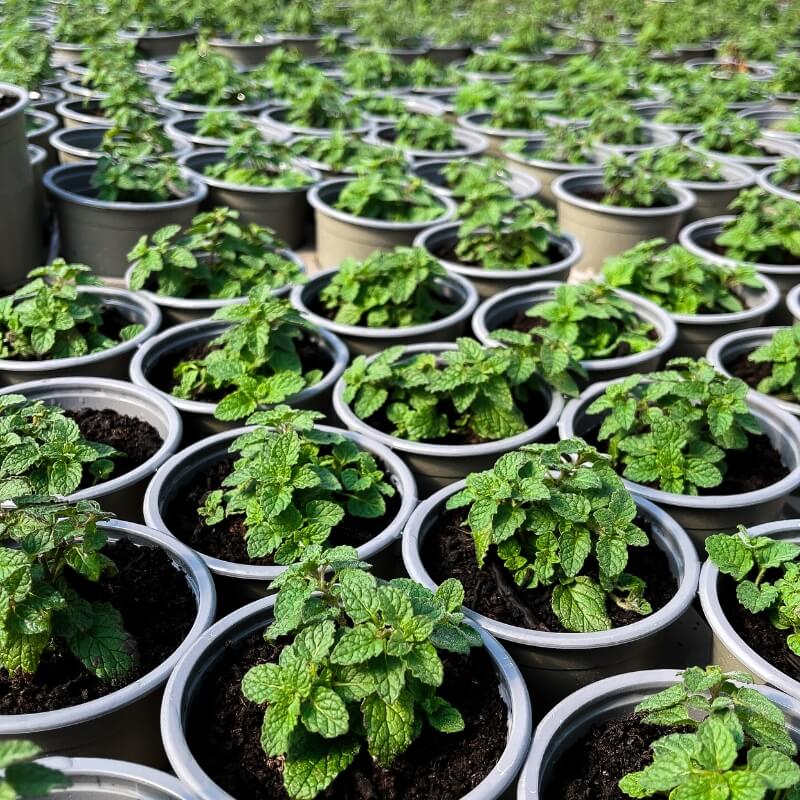 The 'Minted' Plants Collection
Regular price
$24.00
/
Tax included.
Shipping
calculated at checkout.
---


What do you get?
A specially selected collection of six varieties of Mint - we think you will love these!
The flavours you are going to be enjoying:
Pineapple Mint - attractive variegated foliage that contains a flavour that is a beautiful combination of mint and pineapple.  This makes a beautiful summer drink. 
Moroccan Mint  - a classic and traditional mint flavour.  Possibly the best variety of mint for making mint tea. The flavour is soothing, deep and delicious.
Ginger Mint - variegated foliage with a strong and delicious flavour that contains more than a hint of ginger.  Perfect for making a mint tea or chopping finely into a salad.
Corsican Mint - low growing with a SERIOUSLY strong flavour. Great for ground cover and perfect for planting in a container.  Makes a strong cup of mint tea.
Strawberry Mint - truly, this is a fun and fruity variety of mint.  The aroma is distinctively 'strawberry' and the flavour is perfect for making mint tea or adding to a cocktail.
Chocolate Mint  - this is a variety of peppermint with an extra sweet gorgeous, strong and soothing flavour.  It really does smell of chocolate!  Perfect for making a cup of mint tea.
 *We update the plants featured within this collection each week based on stock levels. This collection was last updated on 14/06/23.
How big are the plants?
All herbs are supplied in 9cm pots. They will be freshly picked for your order. The condition of the plants is our primary concern when fulfilling your order. The foliage will differ in size throughout the season and may be clipped prior to dispatch. The herbs are not soft-grown and have spent time in unheated conditions. They are a product designed not just to last a few days but to be grown on by yourselves and supply flavour for months to come.