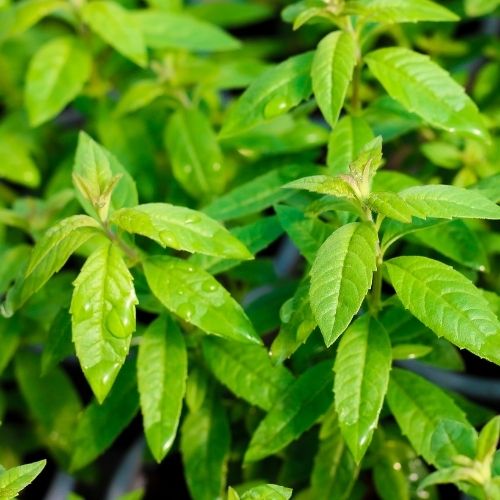 The Sensory Collection
Regular price
$34.00
/
Tax included.
Shipping
calculated at checkout.
---
What do you get?
A specially selected collection of ten plants -  ten varieties of herb that we hope will engage all of the senses.  These are varieties that show strong colours throughout the season, beautiful aromas and exciting flavours in the kitchen.  They even sound good when the wind blows through them.
The sensory herbs you will be enjoying:
Creeping Red Thyme - when this variety flowers, the colour is amazing.  It really is a firework that lights up your growing space. 
Lavender Munstead - fantastic variety of Lavender that produces masses of scented flowers during mid to late summer.  
Lemon Verbena  - a herb that requires little introduction.  The aroma from this variety is SO strong.  It's flavour is SO sweet.  A feast for your senses.
Strawberry Mint - such a fun and fruity variety containing the strong aroma of Strawberry.
Blackcurrant Sage - this is Mrs Urban Herbs favourite.  It really does smell strongly of Blackcurrant.  Beautiful red flowers during the summer too.

Lemon Curd Thyme - the aroma of this variety is distinctively Lemon Curd.  It's flavour is slightly sweeter than normal Lemon Thyme.  The flowers are so beautiful and bright.
Orange Mint - distinctively citrus flavour is contained within this lush foliage.  It's a delight to run your fingers through the leaves.
Lemon Variegated Thyme - containing the beautiful aroma of Lemon Thyme but the foliage of this variety is simply gorgeous too.  Beautiful when low level sunlight hits the leaves.

Golden Sage - the flavour of this variety is a classic one.  But the foliage is so bright and tactile.  It really draws the eye within your growing space.
Thyme Caborn Wine and Roses - when this variety flowers it looks spectacular.  We love the flowers that this variety produces.  A true 'herby firework' within your growing space. 
How big are the plants?
All herbs are supplied in 9cm pots. They will be freshly picked for your order. The condition of the plants is our primary concern when fulfilling your order. The foliage will differ in size throughout the season and may be clipped prior to dispatch. The herbs are not soft grown and have spent time in unheated conditions. They are a product designed not just to last a few days but to be grown on by yourselves and supply flavour for months to come.