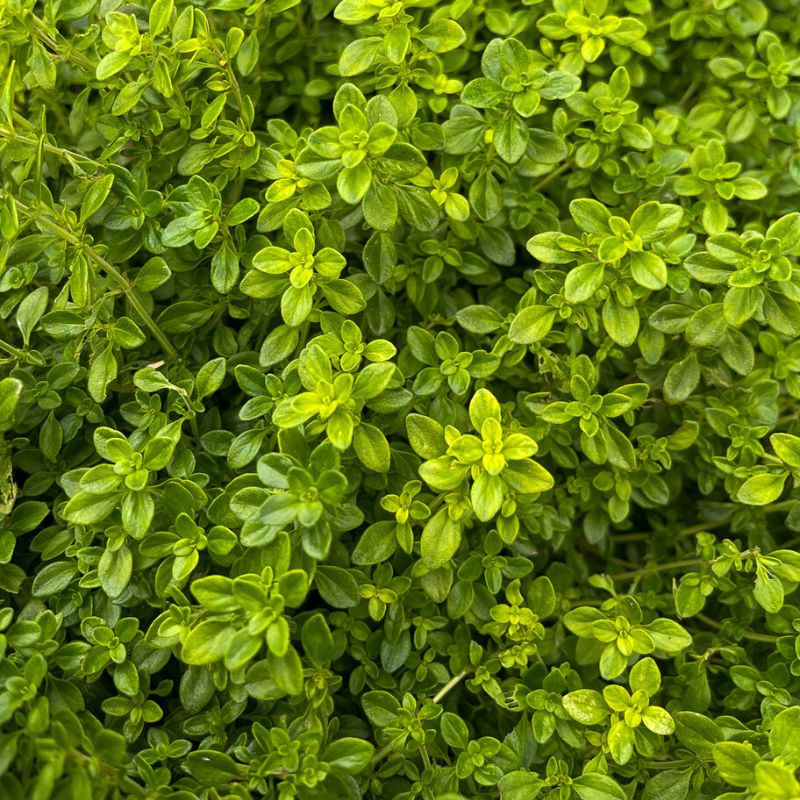 Winter Thyme Plants Collection
Regular price
$23.00
/
Tax included.
Shipping
calculated at checkout.
---


What do you get?
A specially selected collection of six varieties of Thyme all of which are distinctive and beautiful. These are all hardy varieties that will enjoy growing in free draining and sunny conditions throughout the coldest months of the year.
This is a collection of varieties of Thyme which we very much hope you will enjoy and use to create a sensory space, a place of calm and re-charge.  There is something so soothing about Thyme and all of these varieties carry their own delicious fragrance and differing growth habits.
The flavours you are going to be enjoying:
Thyme 'Archers Gold' - beautiful golden foliage throughout the cold and dark months of the year.  We simply love the aroma. 
Thyme 'Pink Ripple'  - although this sounds like an ice cream topping - this plant really does come into its own during midsummer.  Beautiful flowers and foliage that you can enjoy all year around.
Variegated Lemon Thyme - this is a really  cool variety of Thyme with a distinctive citrus aroma and flavour. Perfect for infusing  a drink or adding to the slow cooker. You will love this foliage on the coldest days of the year.
Thyme 'Caborn Wine and Roses' - another low growing Thyme with beautiful evergreen foliage producing a beautiful floral firework display when this variety flowers during summer.  
Golden Thyme - this is a variety that looks great throughout the year, but it really does look amazing during spring.  The low level sunlight highlights this beautiful foliage.
Thyme 'Doone Valley'  - this is another stunner with beautiful foliage and a gorgeous aroma.  We love this one.
How big are the plants?
All herbs are supplied in 9cm pots. They will be freshly picked for your order. The condition of the plants is our primary concern when fulfilling your order. The foliage will differ in size throughout the season and may be clipped prior to dispatch. The herbs are not soft grown and have spent time in unheated conditions. They are a product designed not just to last a few days but to be grown on by yourselves and supply flavour for months to come.