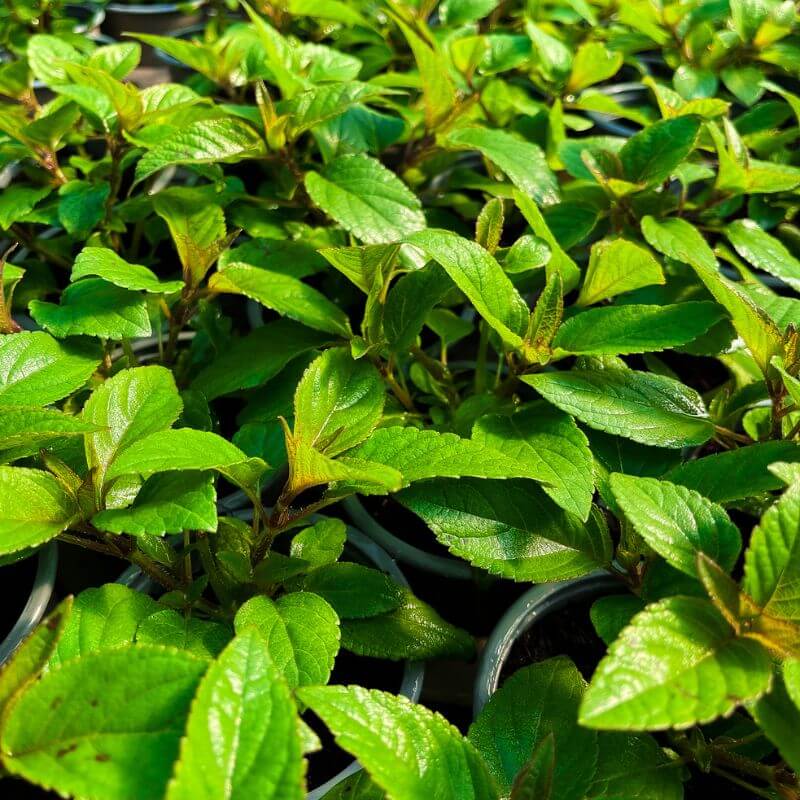 Pineapple Sage Plants
Regular price
$6.00
/
Tax included.
Shipping
calculated at checkout.
---
Pineapple Sage is a beautiful herb plant that grows, with strong and elegant foliage containing a delicious pineapple aroma and flavour.  This is an excellent example of a herb plant that is perfect for adding to an ornamental flower bed as well as your kitchen garden as it produces stunning bright red flowers.

This variety will enjoy growing in a sunny or partially shaded position.  Pineapple Sage will grow quickly to a considerable size so allow this herb plant some space to spread and grow, especially if you are potting it with other herbs.
Pineapple Sage is a variety of herb plant that will provide you with so many foodie options in the kitchen. It makes a beautiful herbal tea,  when you pour warm water over this foliage the aroma is gorgeous!  We love adding this herb to savoury dishes to provide a sweet and sour flavour or chopping it finely into a salad.
Latin Name: Salvia rutulans
Type: Perennial
Soil Type: Free draining
Where should I plant this variety? Sun/partial shade
How tall does it grow? Approx 90cm
How much space does it need? Approx 70cm
When does it flower? Bright red flowers during summer
Top care tips: Protect from hard frosts to ensure healthy plant during the winter